Welcome, fellow foodies! Get ready to embark on a mouthwatering journey through a world of beefy delights. In this blog post, I've rounded up ten irresistible best Asian beef recipes that will have you drooling in anticipation.
These recipes will guide you through a flavorful journey, with each bite delivering pure satisfaction. So, grab your apron, sharpen your knives, and let's dive into a world of beefy deliciousness that will leave you craving for more.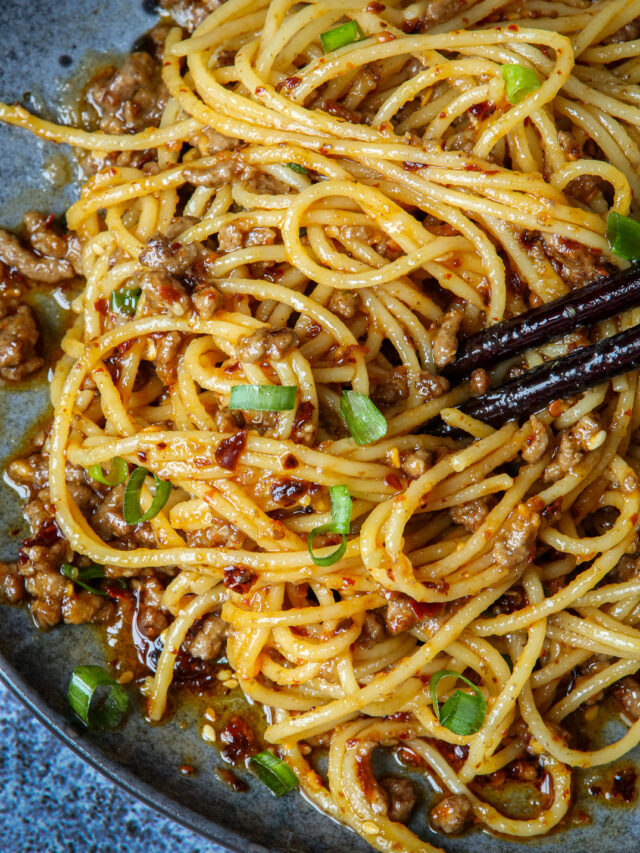 Bored of the red tomato sauce pasta? Mix up your meals with these Asian ground beef noodles. It is loaded with Asian flavors, ginger, soy sauce, spring onion and Chinese dark vinegar, etc. This a quick yet satisfying one-pot meal recipe to simplify your weeknights.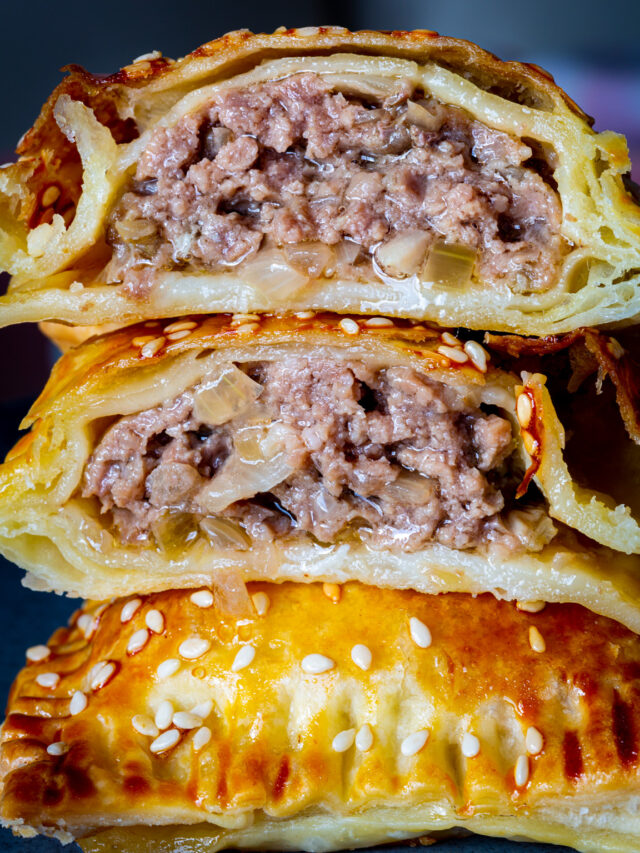 A piece of heaven at every bite! These ground beef pastries are crispy and crumbly and stuffed with juicy beef, onion, and Asian ingredients. 
The ground beef and onion are mixed with soy sauce, sesame oil, ginger, sugar, corn flour, and water, then wrapped in the store-bought puff pastry squares, brushed with egg yolk, sprinkle with sesame seeds and baked till golden brown.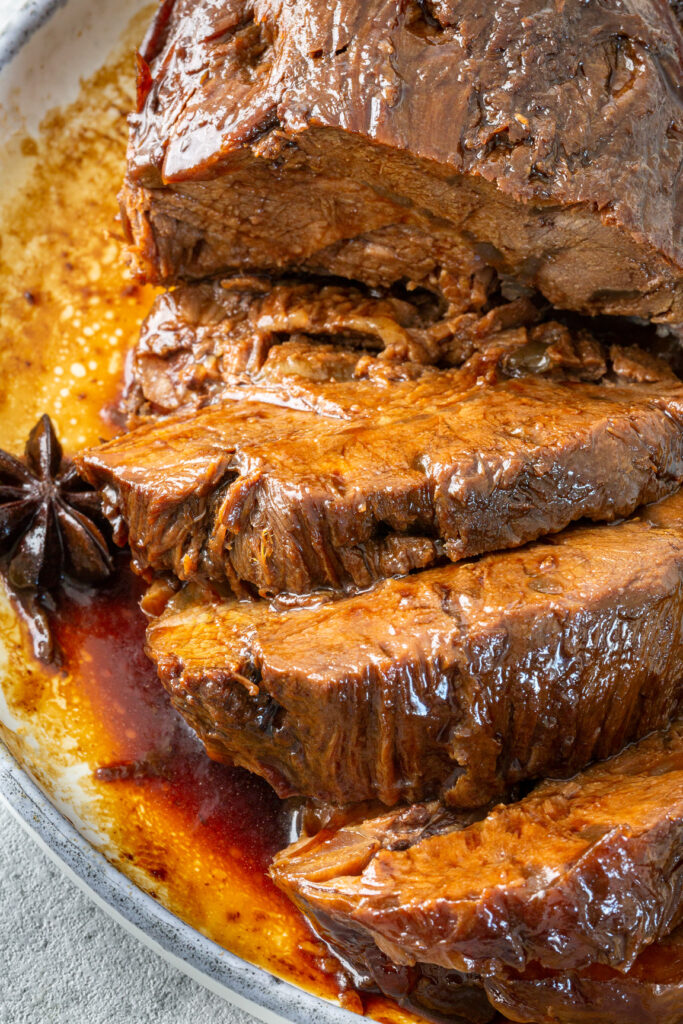 Beef shank is a very affordable cut of meat. Once slow-cooked, it will turn into gelatinous meat that not only melts in your mouth but also thickens the sauce in which it is cooked.
This simple recipe only requires a handful of ingredients, many of which you might have on hand. The rice wine and sugar help to balance out the saltiness of the soy sauce, while the zingy ginger and the earthy aroma of star anise will naturally intensify the flavor of the beef.
Making your own homemade beef jerky is surprisingly easy. One ingredient that makes this recipe so simple is the five-spice powder, which is a combination of star anise, cloves, cinnamon, Sichuan pepper, and fennel, a staple in Chinese cooking. It is a robust, sweet, and spicy seasoning mix bursting with authentic flavor.
Home cooking is about healthy ingredients and good eats. With this easy and delicious recipe, you will never have to buy packaged beef jerky again. Enjoy this delicious snack!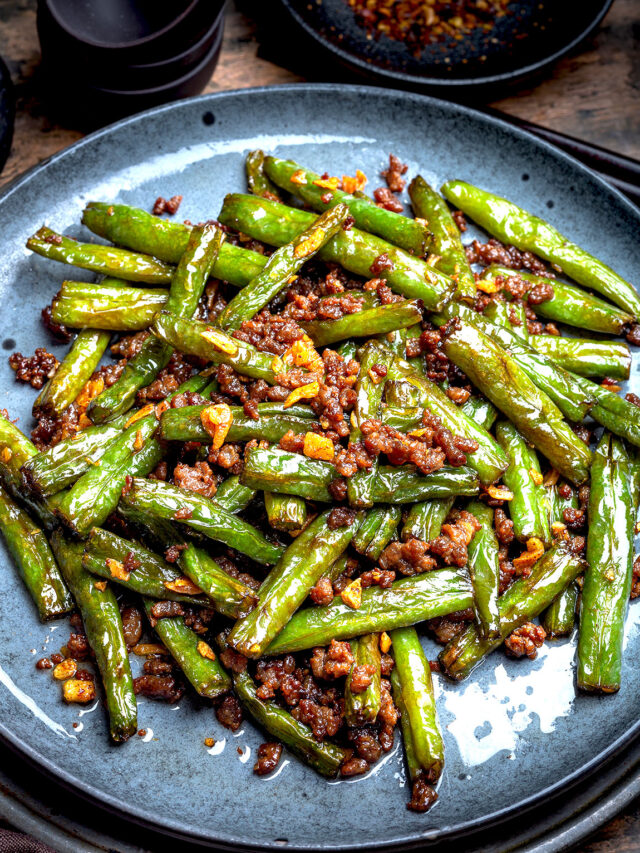 Have you ever had a delicious green bean dish at your to-to Chinese restaurant and wished you could replicate it at home? If so, you are in for a treat!
This is a practical and easy-to-follow Chinese recipe that you can prepare in your own kitchen using basic ingredients and a simple cooking method. Not only is it budget-friendly to enjoy Chinese cuisine, but it's also a healthier alternative to ordering takeout.
This delicious and easy-to-make beef stew is packed with protein-rich beef, various vegetables, and flavorful seasonings. It's a convenient and budget-friendly option for a cozy dinner at home.
This recipe for all-in-one beef stew is taking only 15 minutes to prepare. After 2 hours of slow cooking, the flavors mingle, merge, and intensify into an irresistible combination.
This beef noodle soup recipe is not a hard one to get ingredients for. It's relatively easy to make at home, and it tastes awesome! Hope you enjoy it as much as I do!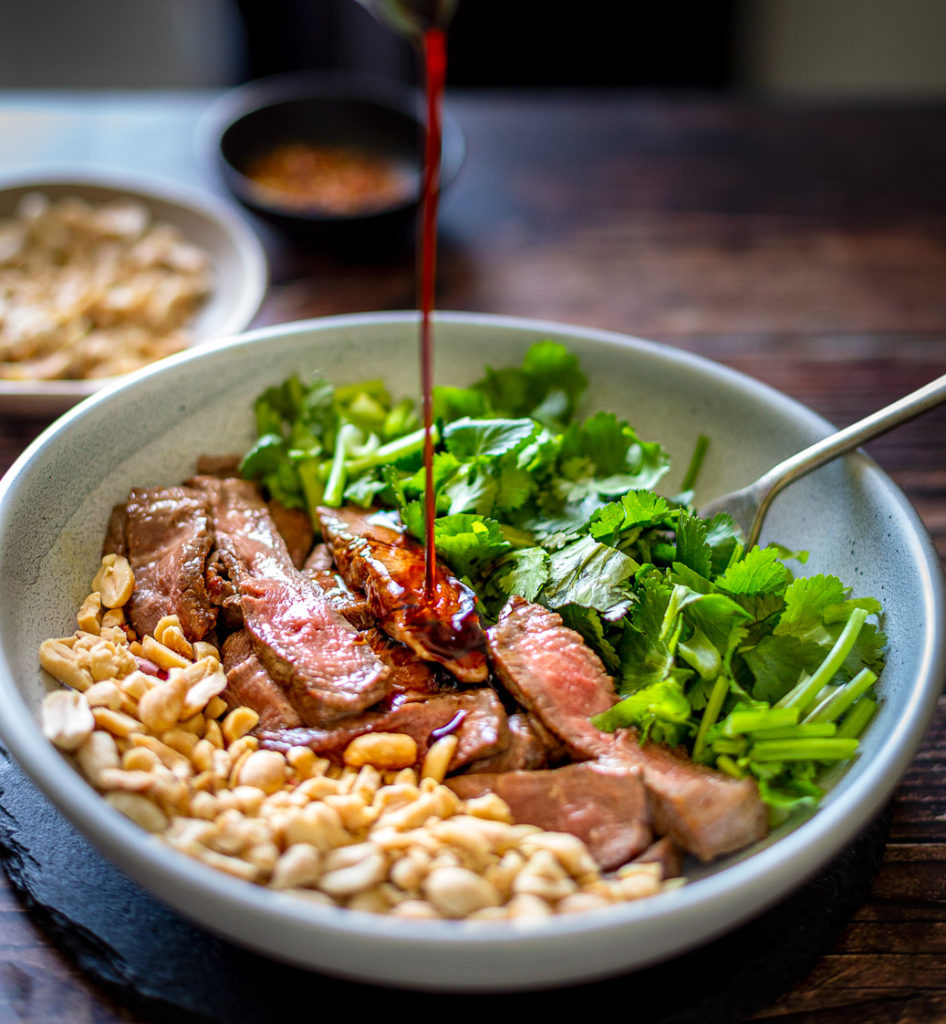 It is another way to eat your favourite steaks and turn them into a healthy meal to share with your loved ones.
The steaks are cooked to a perfect pinkie colour and then mixed with coriander and crushed peanuts. The dressing is simple, tangy and flavourful, made with sesame oil, balsamic vinegar, soy sauce and sugar. Sprinkle some chilli flakes if you can take the heat.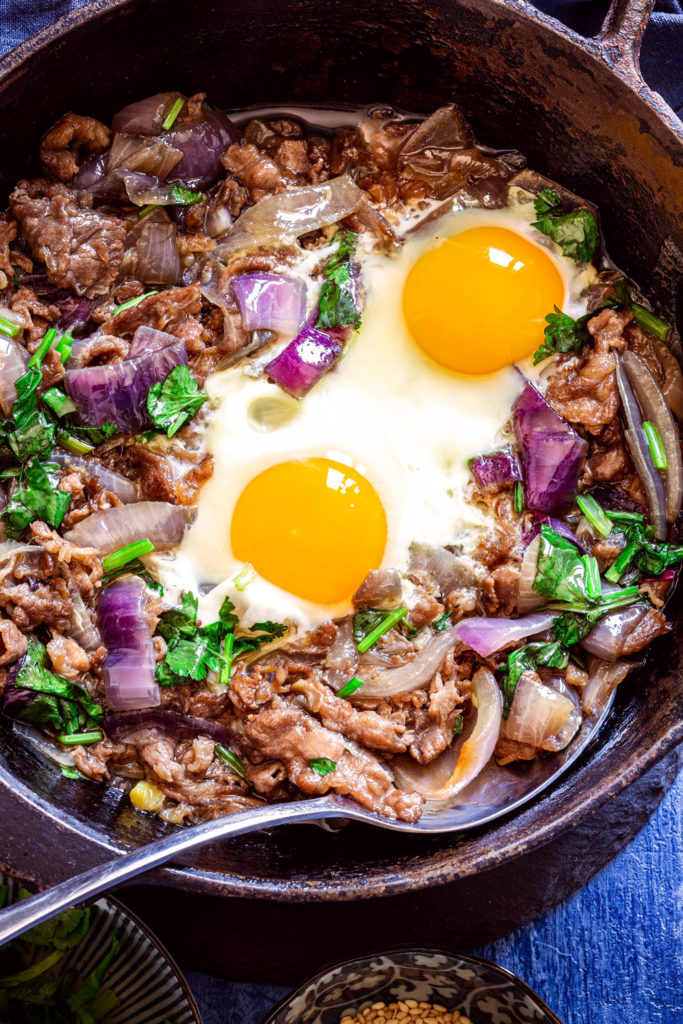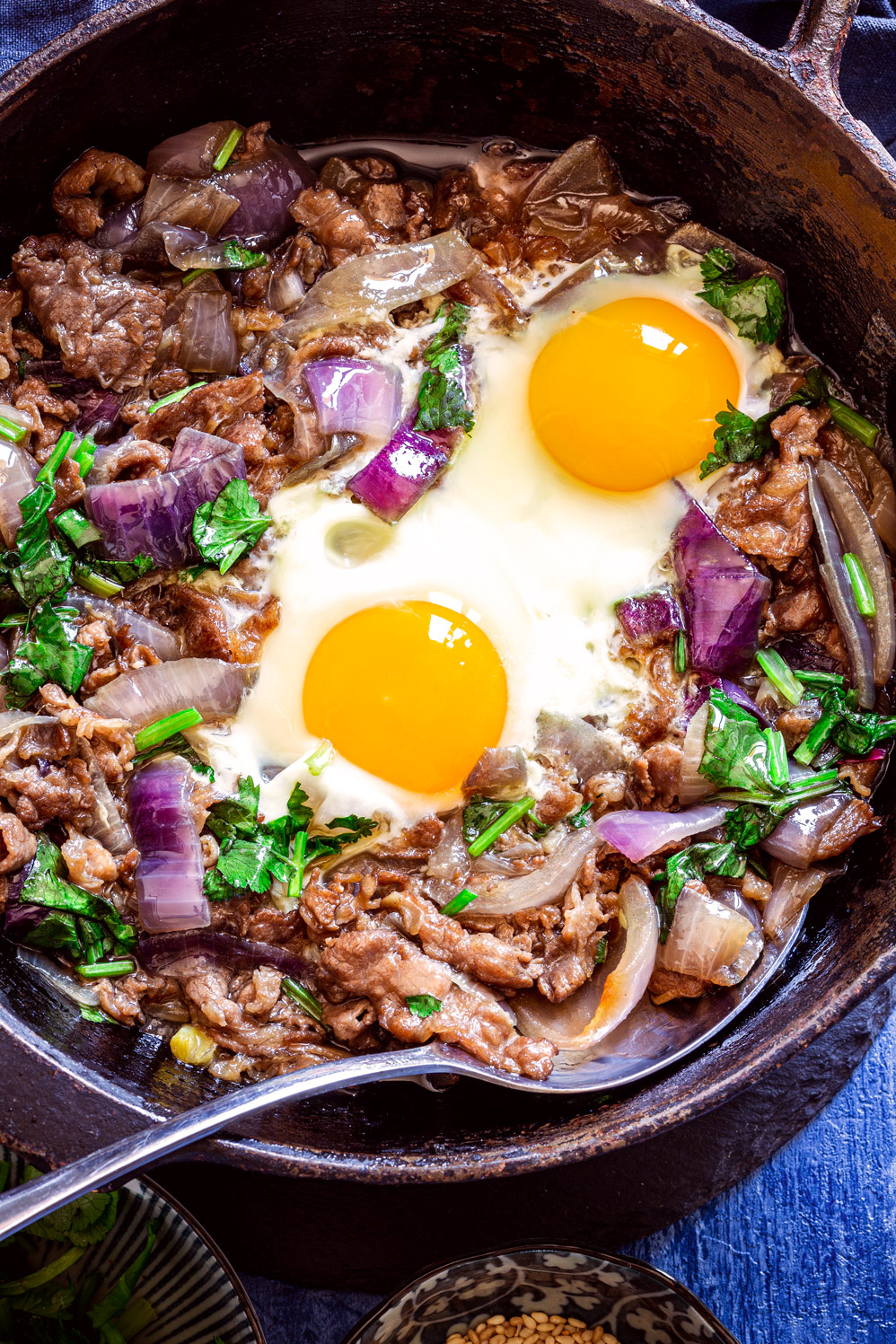 When schedules are packed and time is tight for meal preparation, what you need is a quick and easy meal like this beef rice bowl recipe, that's healthy, and kid-friendly without compromising on the delicious taste.
This recipe calls for thinly sliced and well-marbled beef, which can be found in the frozen section of Asian supermarkets. The beef is cut into paper-thin slices so that it will cook quicker while still having enough surface area to absorb the flavors. 
This beef noodle stir fry recipe combines a variety of textures while balancing out the nutrients your body needs with carbohydrates, fiber, and protein. The colorful capsicum enhances the flavor of the beef mince as well as adds to the presentation. The glass noodles are very versatile and can quickly absorb the sauce and flavors without losing the gelatinous and bouncy texture. The delightful nutty sesame seeds and sesame oil just add another layer of flavors to this delicious dish.