The fall-off-the-bone pork ribs are succulent and tender with perfectly balanced sweet and sour sauce. These ribs are guaranteed to have you licking your fingers clean!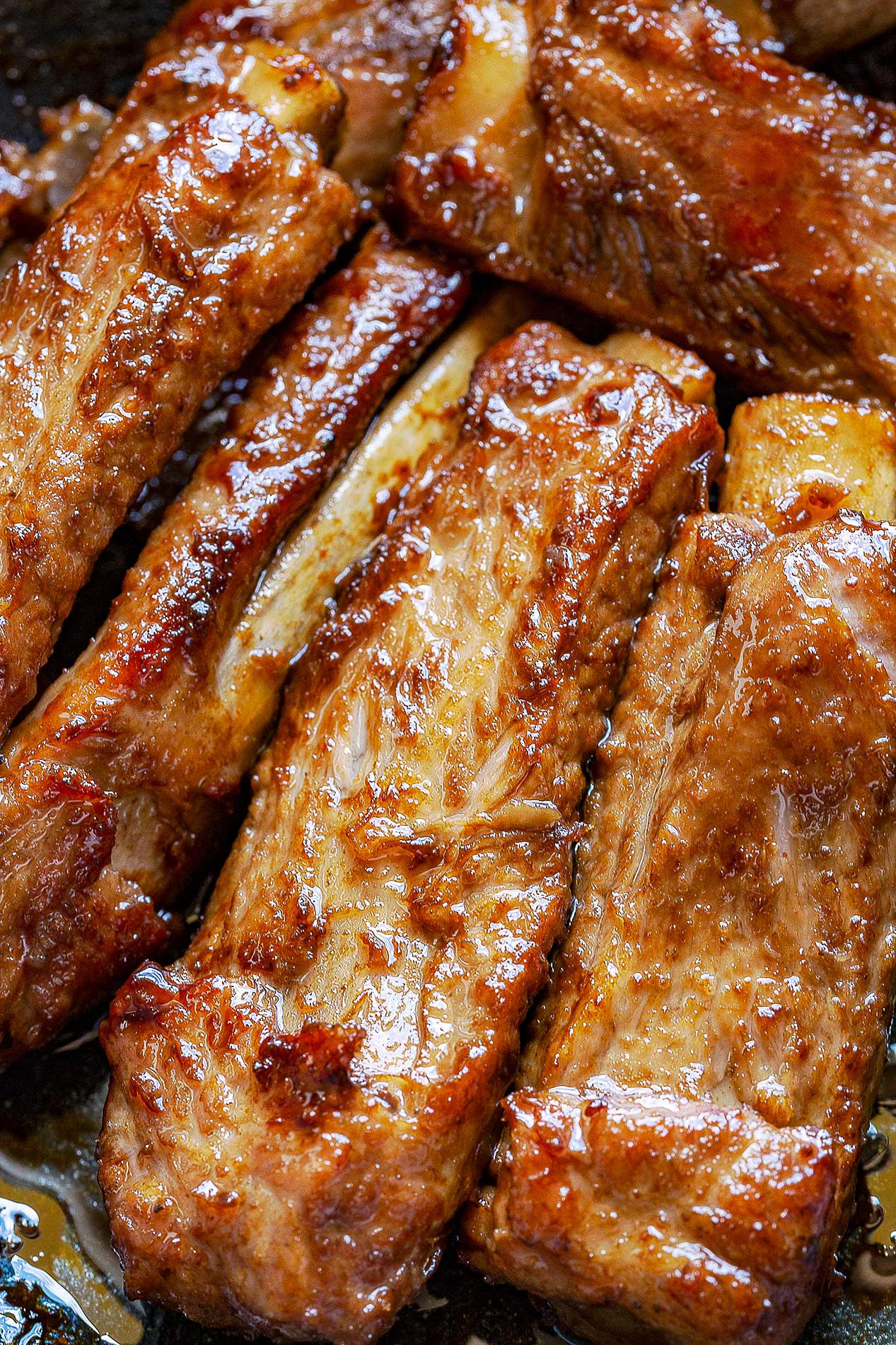 If you're looking for a delicious and easy recipe for sweet and sour pork ribs, this is the one for you! With just a handful of ingredients, this recipe focuses on showcasing the true flavors of the dish.
The result is a mouthwatering and flavorful dish that is sure to be a crowd-pleaser for family dinners or special occasions.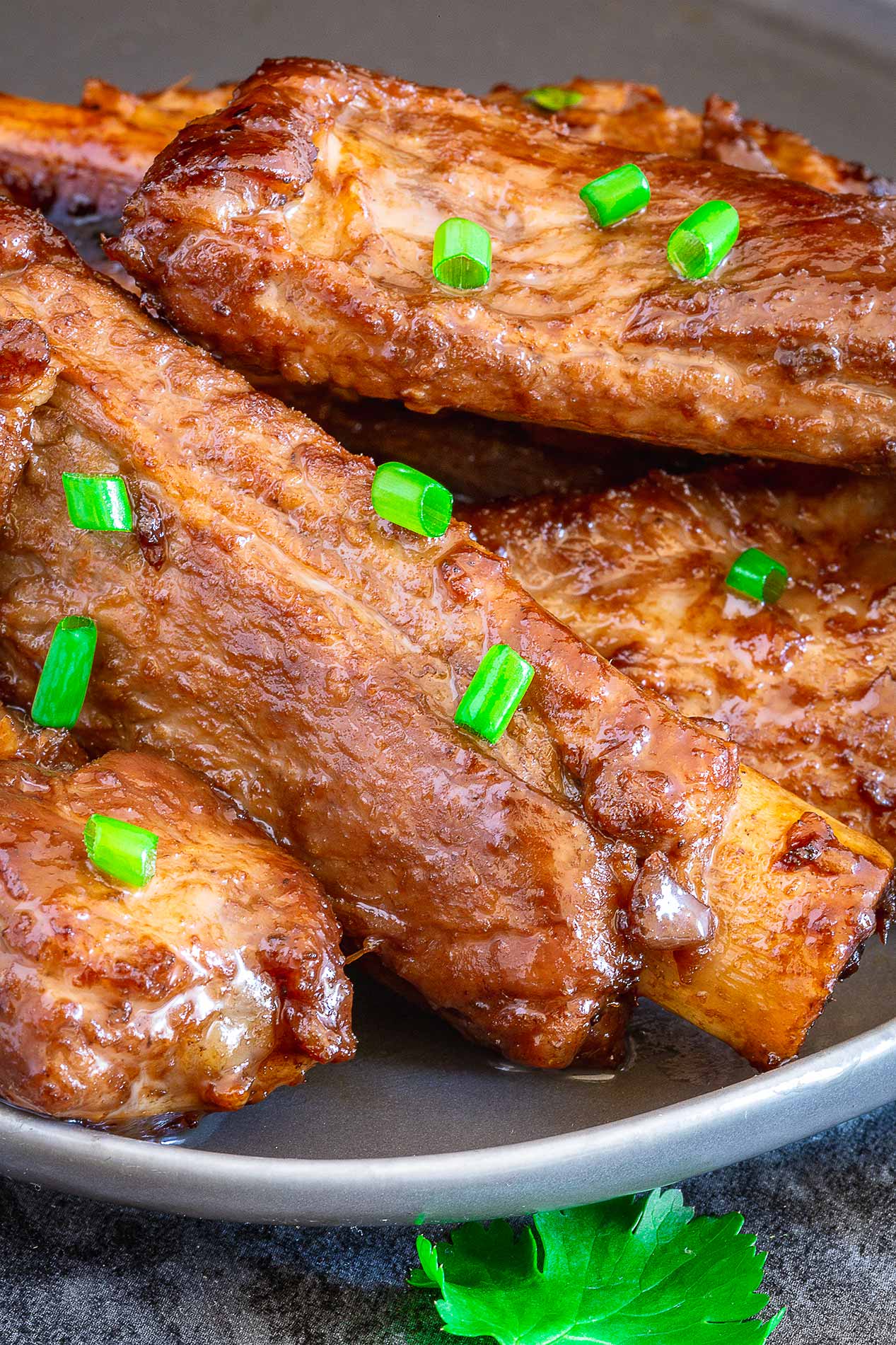 How do you make sweet and sour pork ribs?
Parboiling the pork ribs: This initial step is essential for eliminating any impurities or undesirable flavors from the ribs, resulting in a purer, more neutral taste.
Pan-frying the ribs: Next, we cook the ribs in a pan to make them taste even better and add some ginger flavor to the oil. We also make the ribs crispy on the outside, which gives them a nice texture.
Braising the ribs with the sauce: Through a slow, extended cooking process, the ribs absorb the flavors of the sauce, making them fall-off-the-bone tender.
Caramelizing the ribs: This final step is crucial for thickening the sauce and intensifying its flavor.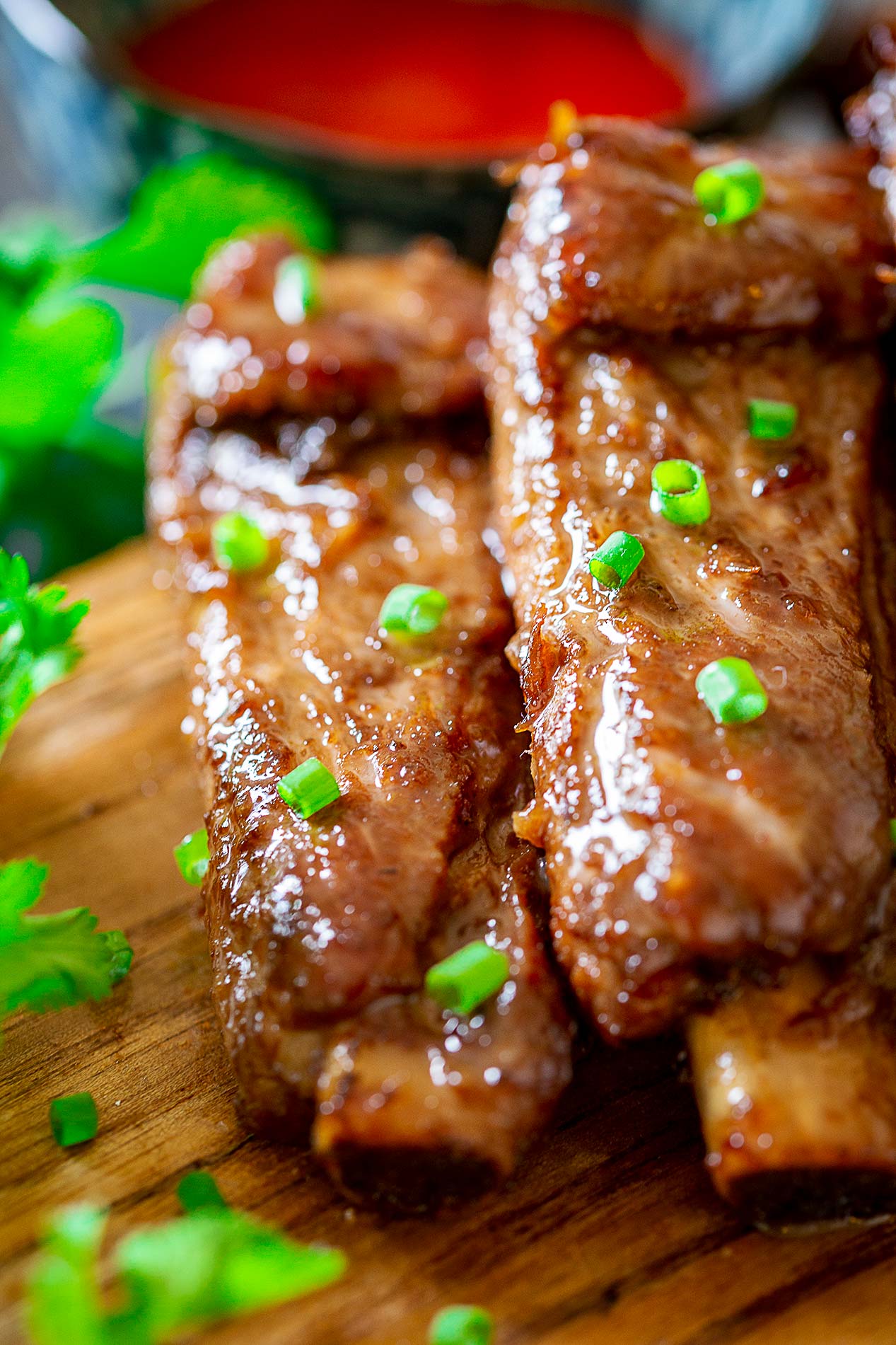 Recipe Notes:
Preparing: This recipe involves multiple cooking techniques, so it's essential to have all ingredients prepared and ready before you begin to ensure a smooth cooking process.
Parboiling the Ribs: Be careful when handling boiling water and hot ribs to avoid burns. Washing the ribs with cold water after boiling stops the cooking process and helps in preparation for the next steps.
FAQs:
Can I use a different cut of pork for this recipe?
While you can use a different cut of pork for this recipe, using a cut of pork with bones tends to work best. Pork cuts with bones that have more fat and collagen are able to withstand longer cooking times and come out tender and juicy.
Can I make the sauce sweeter or sourer?
Yes, you can adjust the sweetness and sourness of the sauce to your taste by adjusting the amount of sugar and vinegar you use.
Can I prepare this recipe in advance?
Yes, you can prepare this dish in advance and reheat it when you are ready to serve.
More pork recipes to try: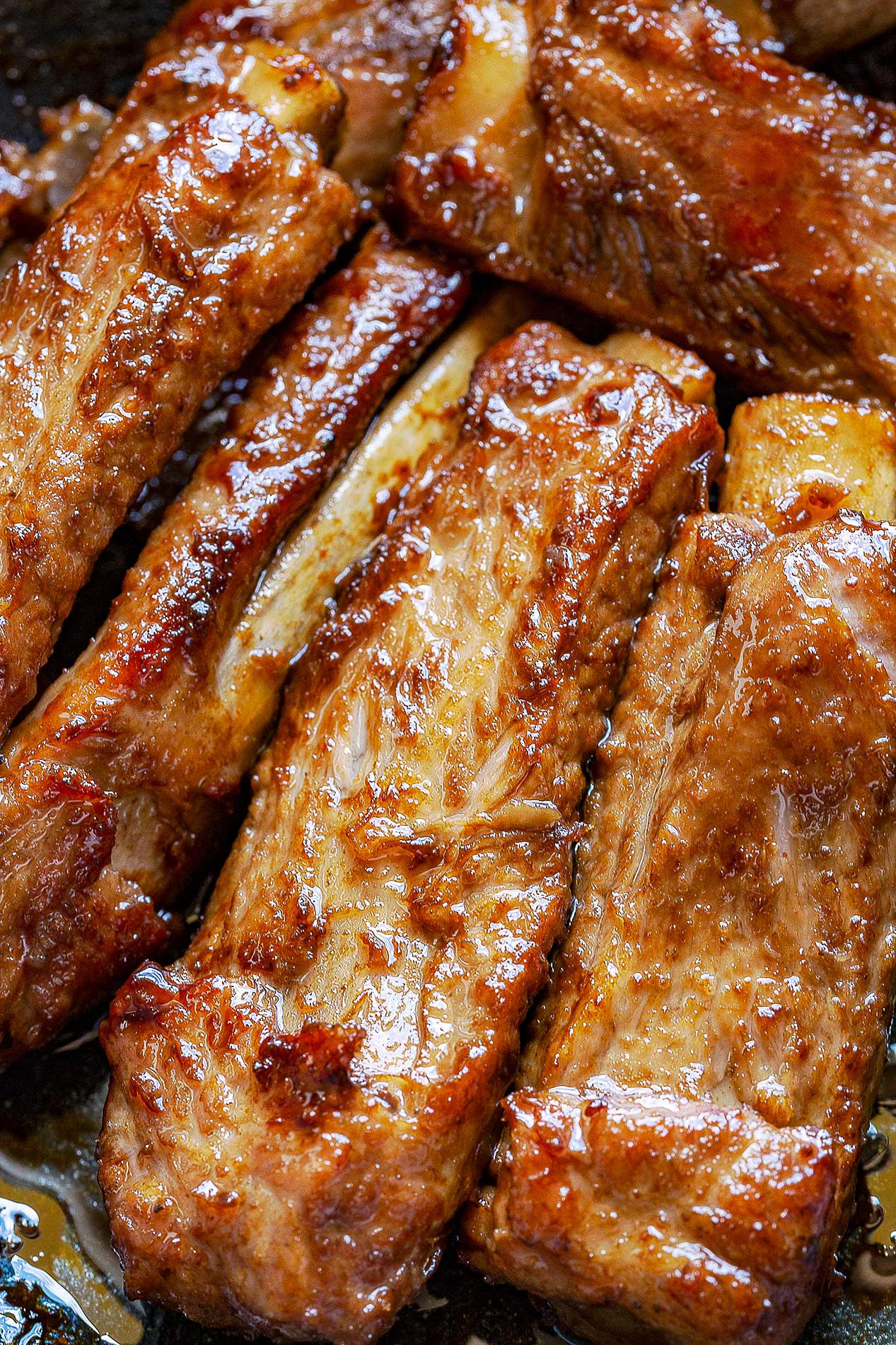 If you're looking for a new and delicious way to enjoy pork ribs, give this recipe a try. You'll love it!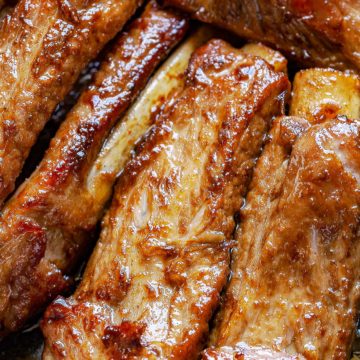 Finger Licking Sweet and Sour Pork Ribs
Finger-licking Sweet and Sour Ribs – succulent fall-off-the-bone goodness with a perfect sweet and sour sauce recipe. Discover the recipe secrets.
Print
Pin
Rate
Ingredients
800

g

pork ribs

(cut into about 5-10cm long riblets)

3

tablespoon

oil

1

tablespoon

soy sauce

3.5

tablespoon

Chinese dark vinegar

2

tablespoon

rice wine

1

tablespoon

sugar

3

slices

ginger
Instructions
Parboiling — Bring water to a boil in a saucepan. Put the pork ribs into a saucepan and boil for 5 minutes. Discard the hot water and wash the gunk off the pork ribs with cold water.

Pan frying— Heat the oil, ginger and pork ribs over medium heat, when it starts sizzling, add the sugar, and stir fry until pork ribs are lightly brown.

Braising — Add soy sauce, 3 tablespoon vinegar, rice wine and water(about 1.5 cups) to cover the pork ribs. Lower heat to a simmer, cover with a lid and continue braising for about 60 minutes.

Caramelizing — Turn to high heat, take the cover off and let the liquid evaporate and thicken. Add 1/2 tablespoon vinegar, turn and mix the pork ribs until the sauce is browned and sizzling.
Nutrition Information:
Calories:
1000
kcal
Carbohydrates:
7
g
Protein:
44
g
Fat:
87
g
Saturated Fat:
23
g
Polyunsaturated Fat:
17
g
Monounsaturated Fat:
37
g
Trans Fat:
1
g
Cholesterol:
224
mg
Sodium:
731
mg
Potassium:
710
mg
Fiber:
0.1
g
Sugar:
6
g
Vitamin C:
0.1
mg
Calcium:
47
mg
Iron:
3
mg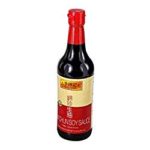 You might also like: