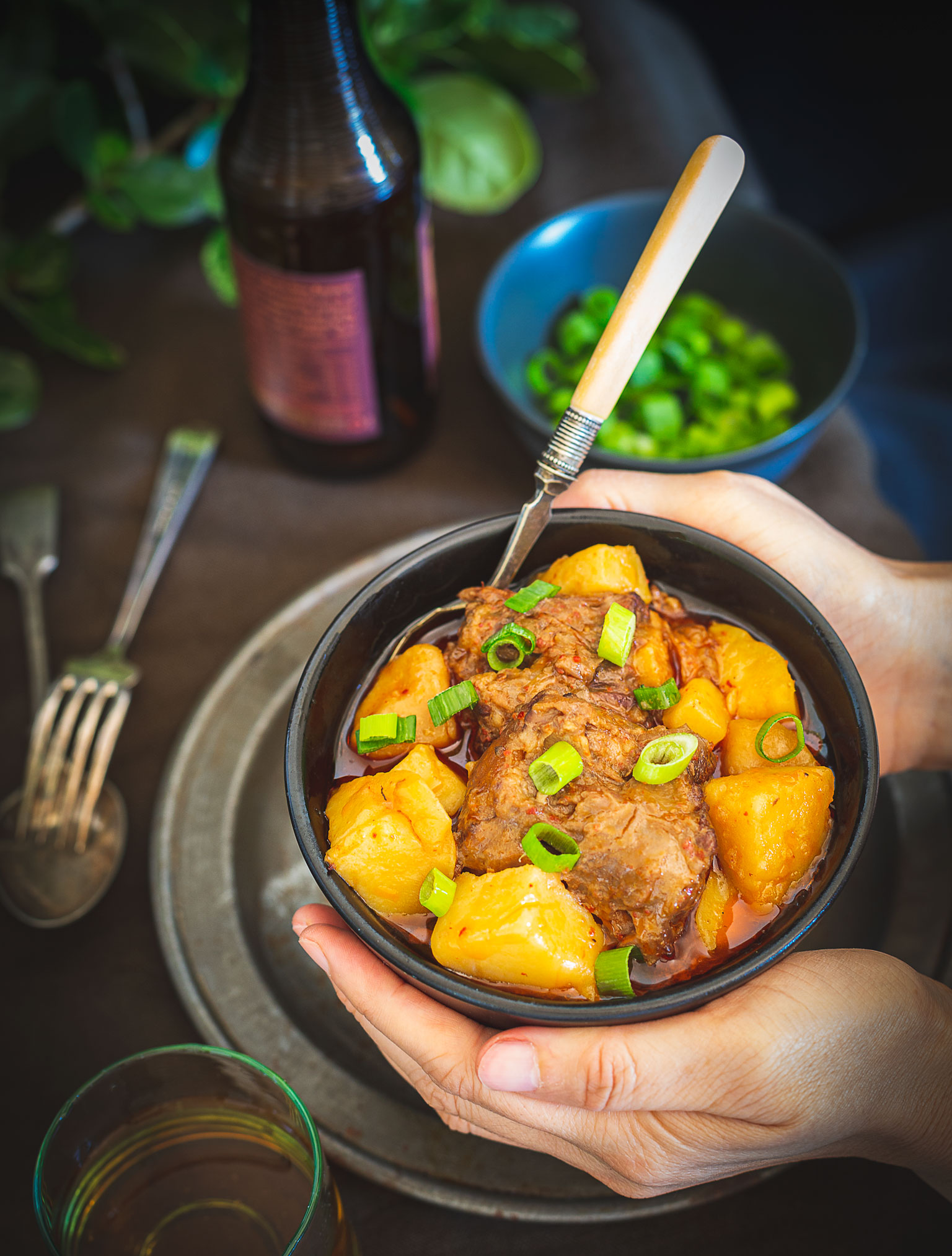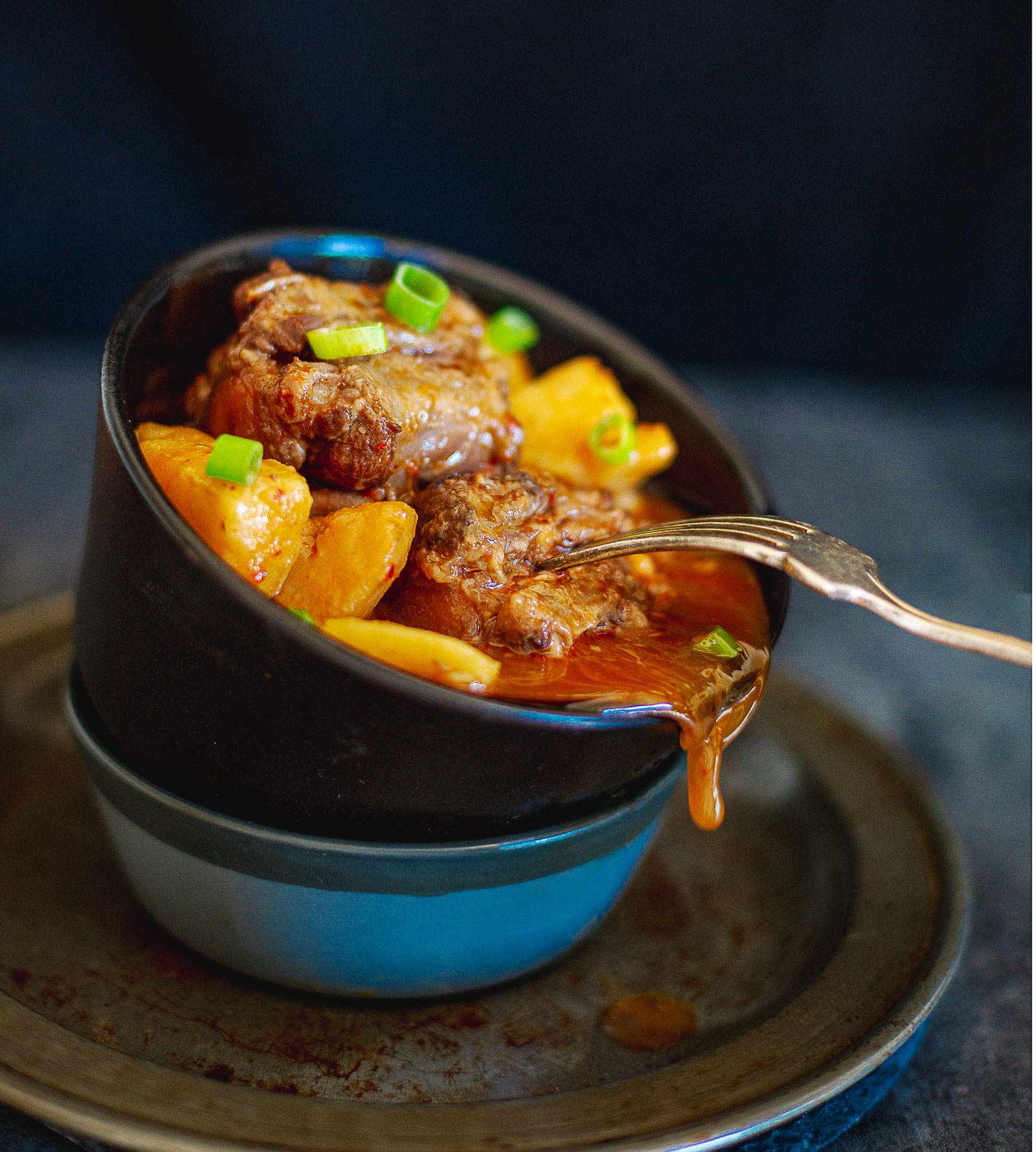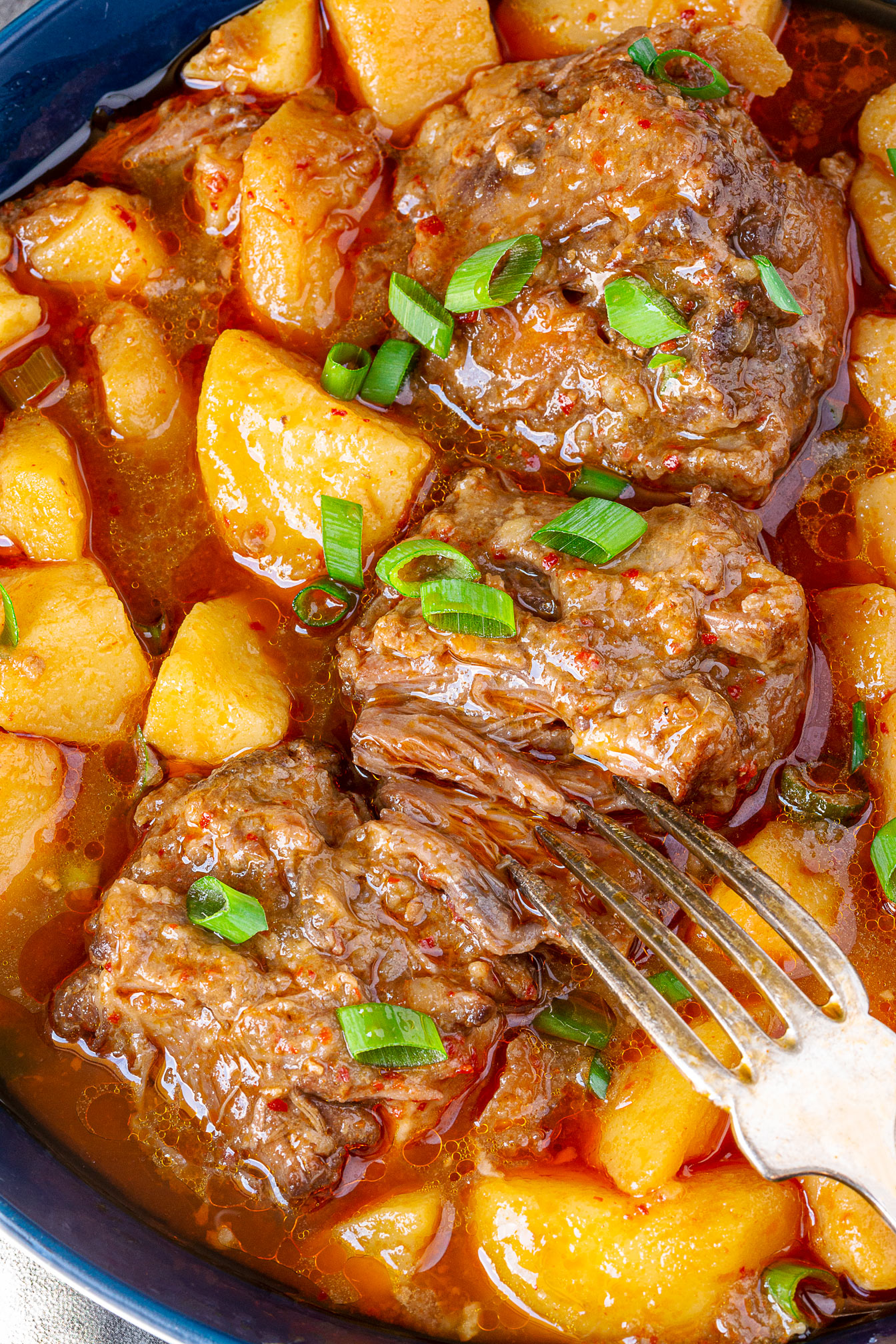 Bone broth is an amazing heal all. It contains high amounts of collagen and protein that you need for youthful glowing skin and radiant hair. Bone broths are loaded with minerals, vitamins and antioxidants making them an easy way to keep your body supercharged.
Oxtail, this well marbled cut of beef is a beautiful delicacy. The bones are full of collagen, which makes the meat tender and juicy. It have a rich and delicious flavor, similar to that of brisket or pot roast. They produce an incredibly rich broth and the meat has a meltingly tender texture. This oxtail soup recipe also gets its probiotics from the soybean paste made by fermenting soybeans, which not only adds the rich savory flavor but also helps to boost immunity and balance the gut bacteria.
A bowl of this oxtail soup couldn't be any more satisfying than its rich flavor and satisfying texture. It has the ability to fill your belly without adding many calories.It is a true beauty soup that you will not be able to deny!
Simple Oxtail Soup
This oxtail soup is rich, satisfying, nutrient-dense and has the ability to fill your belly without adding many calories.
Print
Pin
Rate
Ingredients
1

kg

oxtail

4

medium potatoes

(peeled and cubed)

1

onion

(thinly sliced)

2

tablespoon

soybean paste

2

tablespoon

korean chilli powder

2

tablespoon

oil

5

cup

water

1/4

cup

spring onion

(chopped)

1/2

tablespoon

balsamic vinegar

(optional)
Instructions
In a large saucepan over medium heat, add onions and oil, stirring occasionally until onions begin to turn golden.

Add water, oxtail, potatoes, soybean paste, chilli powder and stir to combine. Turn the heat to the lowest, cover with lid and braise for 3 hours. Stirring occasionally and add more water as needed.

Stir in the balsamic vinegar (optional), add spring onions and serve.
Nutrition Information:
Calories:
1739
kcal
Carbohydrates:
84
g
Protein:
166
g
Fat:
82
g
Saturated Fat:
28
g
Polyunsaturated Fat:
7
g
Monounsaturated Fat:
40
g
Trans Fat:
0.1
g
Cholesterol:
550
mg
Sodium:
1597
mg
Potassium:
2214
mg
Fiber:
12
g
Sugar:
12
g
Vitamin A:
2528
IU
Vitamin C:
44
mg
Calcium:
209
mg
Iron:
25
mg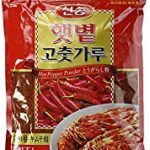 You might also like: