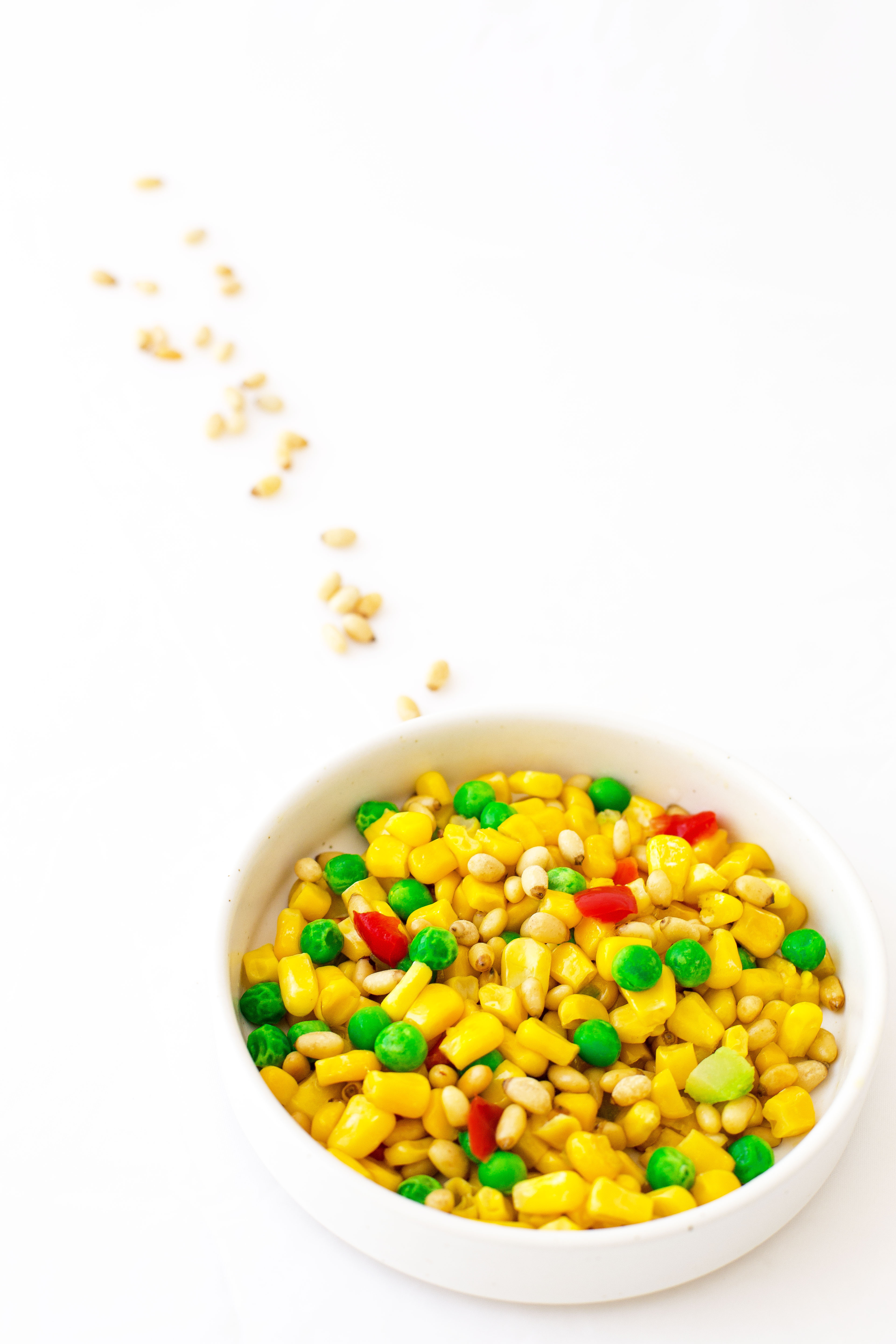 How many times do we actually enjoy our food instead of just putting them into our mouth almost unconsciously and multitasking while eating? Eating food mindful is about enjoying every bite of the food, paying attention to the colors, aroma, textures, flavors and even the sound of eating.
Rooting ourselves to the present moment allows us to find the beauty in the simple daily life. Life doesn't have to be complicated to be enjoyable, as well as the food.There are certain simple food combinations that pair so effortlessly and deliciously, like coffee and milk, toast and butter. Corn with pine nuts is another classic match-up of flavor and texture.
For those who are seeking out maximum indulgence from this colorful and healthy vegetarian dish you can still add some cream for a deluxe treat.
Corn and pine nuts
Author:
Cook time:
Total time:
Ingredients
200g corn
100g peas, celery and red capsicum veggie mix
50g pine nuts
1 tablespoon of oil
1 teaspoon of salt
100g cream cheese (optional)
1 lemon (optional)
Instructions
Roast the pine nuts in the oven or a frying pan and set aside
Heat the oil in the frying pan over medium-low heat. Stir fry the corn and veggie mix for 5 minutes then season with salt
Mix in pine nuts and stir fry for one minute. serve hot
Add in some cream cheese and sprinkle with lemon juice (optional)
Save
Save
Save
Save
Save
Save
Save
Save
Save
Save
Save
Save