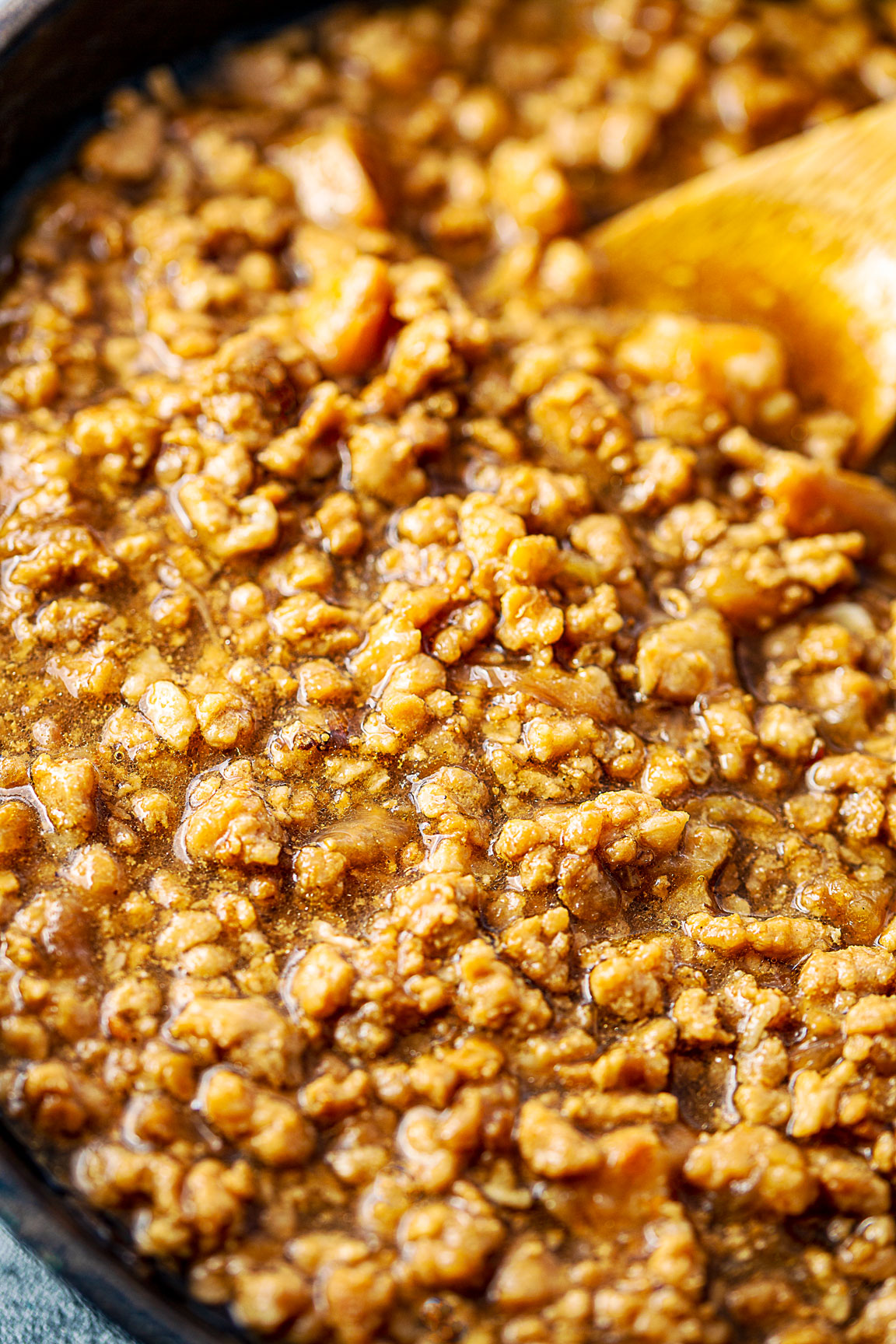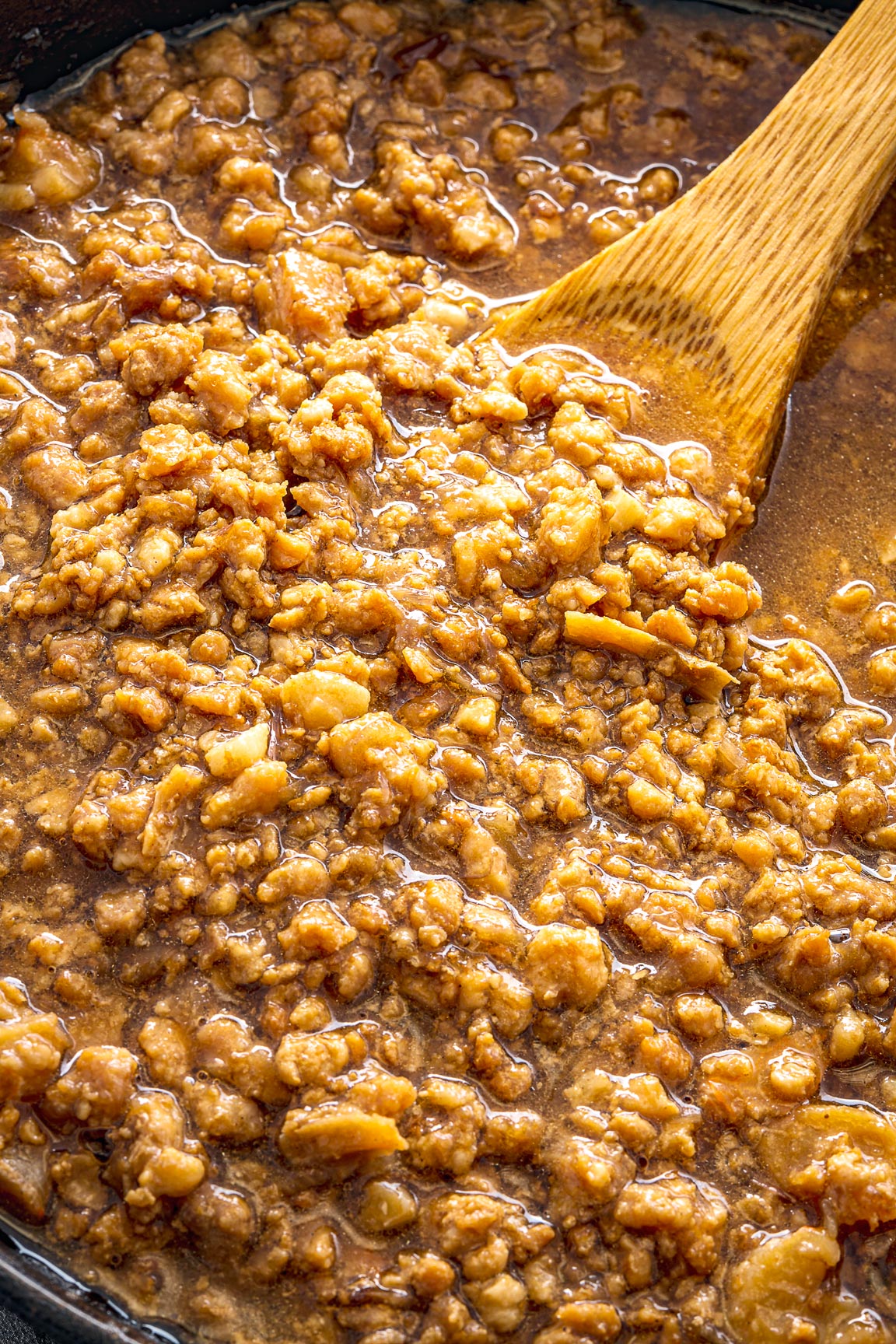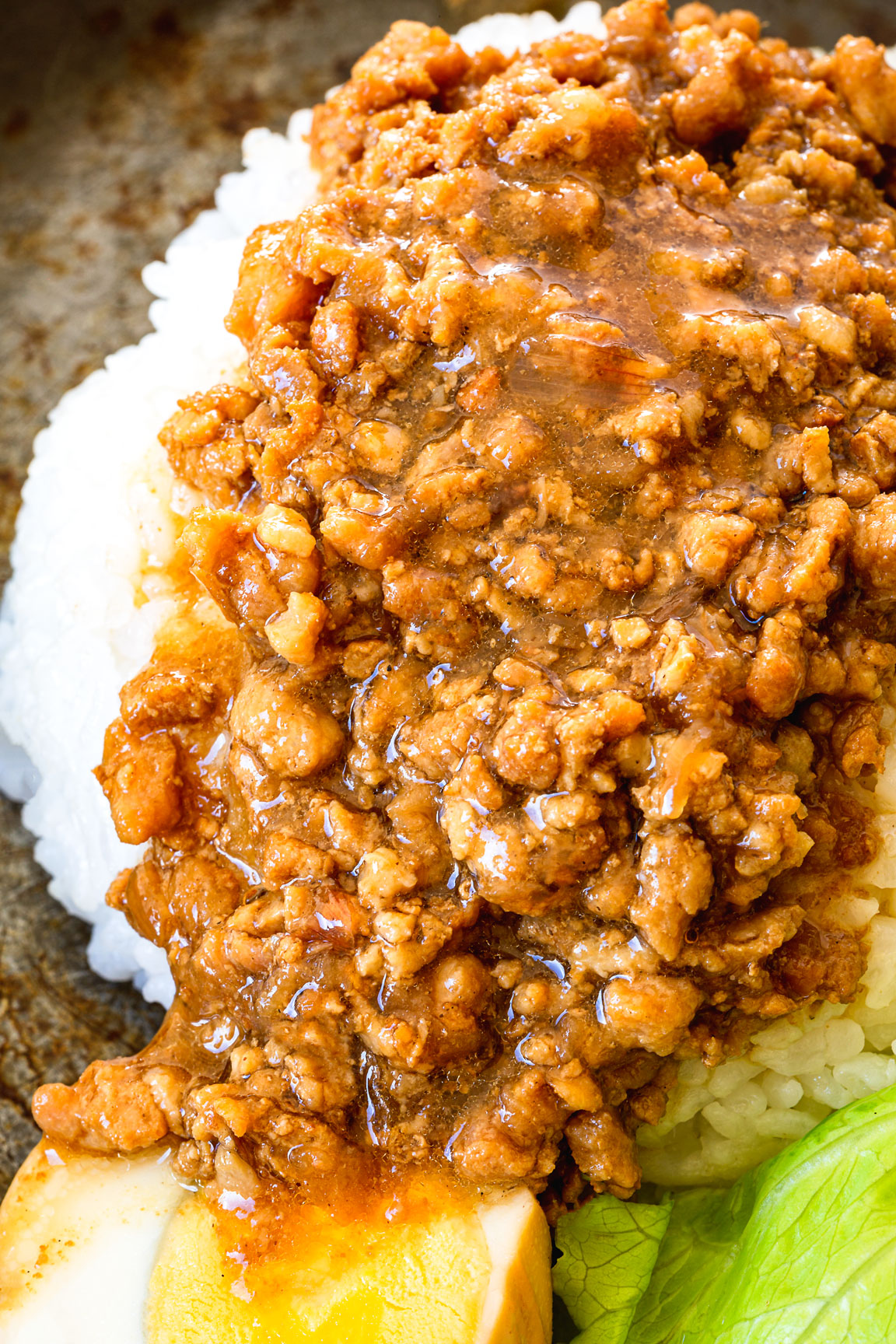 As the temperature drops and the leaves dry away, we can't help but want to curl up with a warm bowl of goodness. Satisfy your comfort food craving with this easy to make and delicious braised minced pork with rice.
This braised minced pork is infused with soy sauce, rice wine and fried shallots. The dried prawns add an unique umami with hints of seafood-like flavor.
This is a dish you can make in a large batch and actually taste better when you reheat it the next day. It can be served on rice or noodles.
Ingredients
500

g

minced pork

1

tbsp

oil

1/2

cup

rice wine

3

tbsp

soy sauce

1

tbsp

dark soy sauce

1

teaspoon

sugar

1

teaspoon

White pepper

3/4

cup

fried shallots

500

ml

water

5

dried prawns

(soaked in hot water then cut into 1cm pieces)
Instructions
Heat the oil in a large source pan over medium heat and add the pork mince and cook until lightly golden.

Add soy sauce, dark soy sauce, rice wine, sugar, white pepper, dried prawn pieces, stir and cook until sizzling. Stir in the fried shallots.

Add the water and simmer over low heat with the lid on for one hour.

Take off the led and stir over the high heat for 10 minutes to reduce 1/3 of water. Serve with rice.